Outstanding wrestler and all-around athlete, patriot, family-oriented, benefactor, business and community leader, and man of true character - all the above describe one individual I have had the privilege to know for decades: Robert "Bob" Mendenhall.

I first met Bob Mendenhall in the 1970s, and we immediately became friends. Not only did Bob and I have one love in common - wrestling, but he reminded me so much of my late father, William Howard Welker. Had they known each other, they surely would have been great friends.

Let's now take a look at this man's incredible life.

The Athlete

Bob Mendenhall, Parkersburg High School graduate, played football in the early '40s for Floyd "Ben" Swartzwalder, who later became the legendary Hall of Fame gridiron coach for Syracuse University. But it was on the mats that he excelled.

Under the tutelage of another PHS legend, Jim Scott, Bob Mendenhall was undefeated his senior year, capping his scholastic wrestling career with two state championship titles.

After WWII, Mendenhall attended WVU on a wrestling scholarship. He wrestled under A.C. "Whitey" Gwynne for one year. The next three years Mendenhall was under the mentorship of National Wrestling Hall of Famer Steve Harrick.

Bob Mendenhall finished his freshman, sophomore, and senior years undefeated for the "Mountaineers," and qualified for nationals which was held at Cedar Rapids, Iowa his senior season. In 1994, Mendenhall was inducted into the West Virginia University Wrestling Hall of Fame. What a career on the mats!

The Patriot

After graduating from high school, Bob Mendenhall volunteered for the U.S. Navy, spending three and a half years serving his country in WWII. During that time, Mendenhall's involvement in the conflict was second to none. As a sonar operator, he was part of the flotilla that captured the famous German submarine, U-505. Furthermore, he stood next to Benito Mussolini right after he was hung in an Italian village square.

For his bravery, Mendenhall was awarded the American, European, African, Middle Eastern Campaign Ribbons. He also earned the Victory Medal and the Bronze Star. In 2001, Mendenhall was presented the Medal of the Jubilee of Liberty by Congressman Alan Mollohan for his participation in the Normandy Invasion.

The Wrestling Contributor

As an outstanding official, Bob Mendenhall refereed the West Virginia State High School Wrestling Tournament from 1951 to 1953, along side his college mentor Whitey Gwynne.

In 1970, Mendenhall was instrumental in jump starting Linsly Military Institute (now Linsly School) wrestling program. Not only did he give guidance in the hiring of a wrestling coach, but Mendenhall also purchased their mat and worked out with all the kids, including his two sons George and Bobby, who were both outstanding OVAC wrestlers. His efforts paid off in 1973 with Linsly's highest showing in the Ron Mauck OVAC Wrestling Tournament, finishing in seventh place.

Bob Mendenhall was also a wrestling visionary. He assisted in sponsoring and running the first freestyle tournaments and foreign exchange competitions in the Ohio Valley in the 1970s.

Most recently, Mendenhall was one of the key benefactors in re-initiating the wrestling program at Bridgeport (WV) High School in 2004. He has also been a contributor to the National Wrestling Hall of Fame - West Virginia Chapter.

In essence, Bob Mendenhall has never stopped supporting the sport that played an important role in his life - wrestling.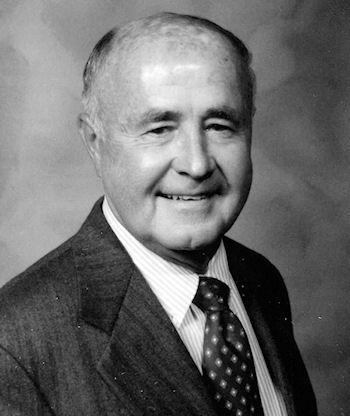 Bob Mendenhall