Parent Teaching Tips
by Dr. William A. Welker, Ed D



Dr. Welker received his B.S. (1969) and M.Ed. (1970) degrees from The University of Pittsburgh, and earned a doctorate degree from West Virginia University in 1989.

He began his professional career in the Pittsburgh Public Schools System (1969-1970), teaching Physical Education at Philip Murray Elementary School. He moved to Wheeling and taught at Edgington Lane Elementary School in Wheeling (Ohio County Schools System) as a self-contained classroom teacher from 1970-72.

Dr. Welker then taught English and Reading at Wheeling Central Catholic High School from 1972 until 1976. In the fall of 1976, he returned to the Ohio County Schools System as a reading teacher at Warwood Junior High School (now Warwood Middle School), where he retired on June 9, 2009.

Over the years, Dr. Welker has presented papers on teaching reading locally, regionally, and nationally at such locations as Atlanta, Georgia, Lexington, Kentucky, Charleston, Webster County, Brooke County, and the Greenbrier. He also taught graduate reading-instruction classes as an adjunct professor for West Virginia University.

Dr. Welker has written dozens of articles on the art and science of teaching practices in the classroom since 1976. The following are just a few of his professional writings and endeavors outside of the K-12 classroom setting.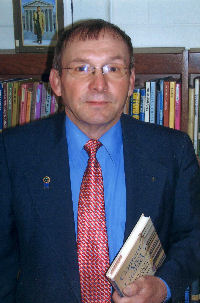 Dr. Bill Welker, Ed. D.
110 North Huron Street
Wheeling, West Virginia 26003
email mattalkwv@hotmail.com